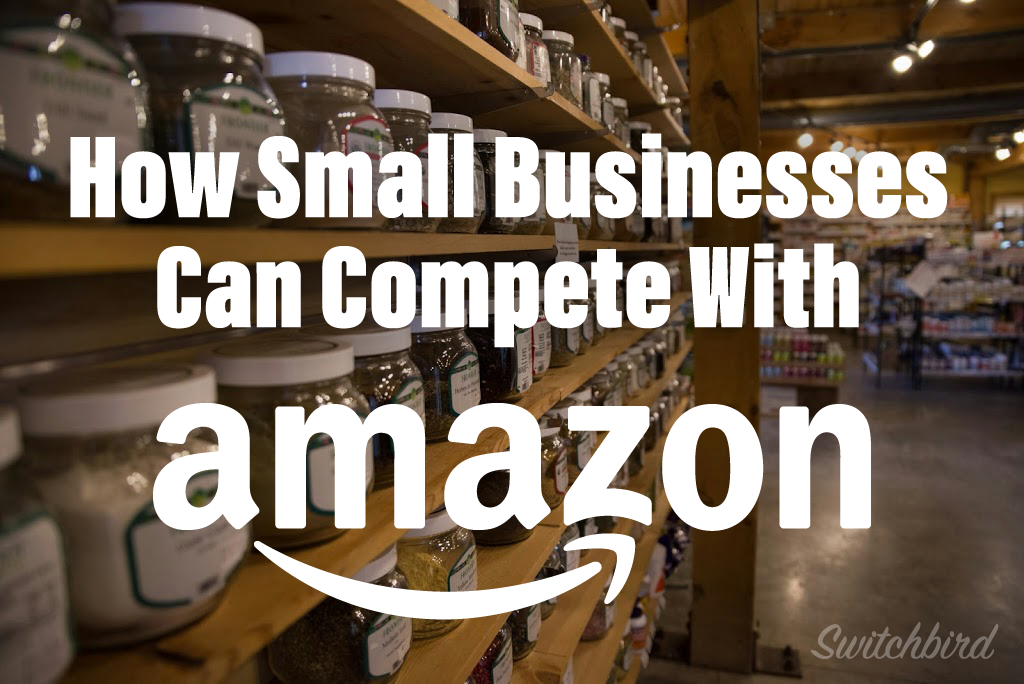 Amazon can't seem to stop growing.
Research shows half of all online sales go to Amazon. According to TechCrunch, Amazon controls 49 percent of the US market and 5 percent of all retail spend. Their second-place competitor, eBay, receives 6.6 percent of all sales online to put things in perspective.
Yet Amazon is still growing!
If you're running a small business and selling your products online, this is a tough spot to be in. How are you supposed to compete with a behemoth like Amazon?
COVID-19 made Amazon stronger
When the pandemic hit, Jeff Bezos told investors to prepare for a possible loss. The company planned to spend $4 billion on COVID-19 related expenses. In reality, things were very different. Instead of the loss that Bezos expected, Amazon was profitable.
They doubled their year-over-year net profit to $5.2 billion.
It was $2.6 billion in 2019.
Meanwhile, small businesses have been hit hard by the pandemic. A survey by WalletHub stated that 87 percent of small businesses are struggling to survive due to the pandemic. At the start of the pandemic, 43 percent of businesses had temporarily closed.
Many small businesses are still trying to get back on their feet.
At this point, many businesses are focused on getting things back to normal. Businesses have been doing all they can to entice customers to shop again. But it's not easy, given the concerns people have about shopping in public. The good news, though, is that customers are eager for life to return to normal.
That's your in.
With the right approach, you'll be able to compete with Amazon, in your locale, successfully.
What you need to compete with Amazon
Competing with Amazon sounds daunting. They made $281 billion in 2019, they have a million employees, and they sell almost everything. How's a small business supposed to compete with a multi-national company?
It's simple. But it's not necessarily easy.
You do what Amazon can't or won't do. More on this later.
Competing with Amazon is completely doable, but you'll need the right tools and resources in place if you're going to compete with them successfully. Here's a shortlist of the things you may need to get started.
An email marketing service: Mailchimp, HubSpot, Constant Contact, and ConvertKit are all good providers. You'll need a permission-based email marketing service that enables you to stay in touch with customers.
A text messaging service: Research shows 90 percent of SMS messages are read within 3 minutes! Additionally, SMS has an incredible 99 percent open rate. Switchbird, ZipWhip and SimpleTexting are all great options.
Social media management: Tools like MeetEdgar, HootSuite, Buffer, or Agora Pulse are good all-in-one social media management tools that enable you to communicate with customers regularly.
A web-based meeting platform: Uberconference, Zoom, or Google Meet are great options to start with if you're looking for a more intimate or personal connection with prospects and customers.
Ecommerce functionality: If you sell lots of products, e-commerce functionality on your website can streamline the customer order flow. Tools like Shopify, Gumroad, Open Dining, and WooCommerce are all great options. For transactions that are simple or rung up by a human, however, it's often sufficient–and convenient–to send a payment request via text.
These are the basic tools.
If you're going to compete with Amazon, you'll need strong relationships with your customers. If you don't have communication tools, it's going to be tough to build those relationships.
How to compete with Amazon and win
There are several ways to beat Amazon at its own game. Earlier I mentioned a simple strategy you can use to beat Amazon at their own game.
You do what Amazon can't or won't do.
Okay, what are some things that Amazon can't or won't do?
Provide one on one, individualized attention to each customer
Offer fanatical customer service (i.e., Zappos)
Provide handholding for shoppers and customers
Adapt rapidly to changing customer demands and expectations (they're too big)
Place special emphasis on quality
Treat customers as unique, individual people
Make exceptions in their business
Create innovative products for specific or niche customer segments
Create extensive policies (e.g. 365-day returns)
Share deep expertise on any particular product or service niche
There's more, but this is a good start.
Here's the thing about this list. It shows us where we might compete with Amazon, but it doesn't give us too much direction. For that, we need to know which of these things our customers value most.
We'll need to use our industry knowledge, our intuition, experiments and data to determine the value we can create for customers in any one area. Then we need to communicate that value.
To bring all of this together:
Step #1: Choose an item from the list of things Amazon can't or won't do.
Step #2: Determine what the value of that item is to your customers.
Step #3: Use your list of tools to communicate that value.
That's it.
It sounds simple because it is, though that doesn't mean it's easy. So let's take a look at how we can apply this in our post COVID world.
How Nature's Best competes with Amazon
Nature's Best Market is a natural and organic food market in my town. They sell organic produce, supplements, and vitamins. If you're looking to live a healthy lifestyle, they're a wonderful addition to the community.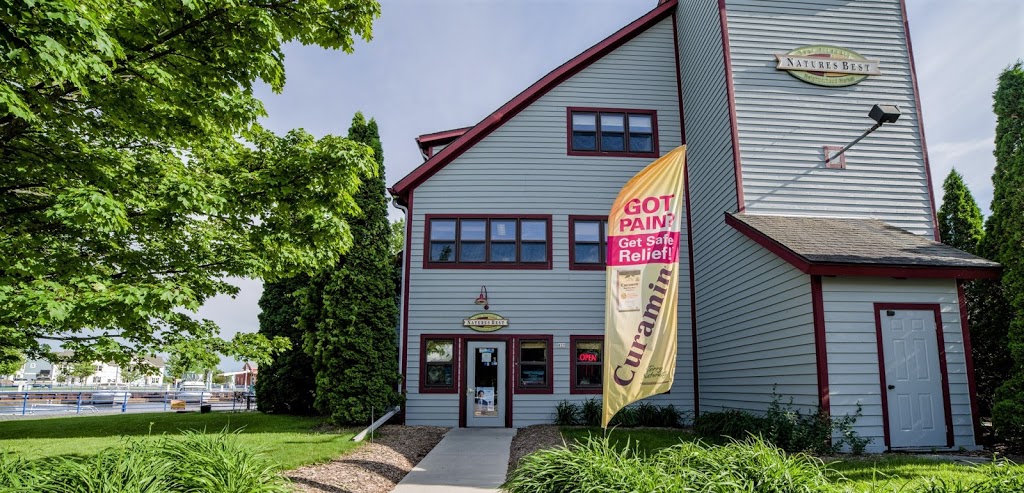 When you step inside the store, you're instantly hit with a huge selection of products for various life styles, dietary restrictions and health conditions. Honestly, it's a lot to take in.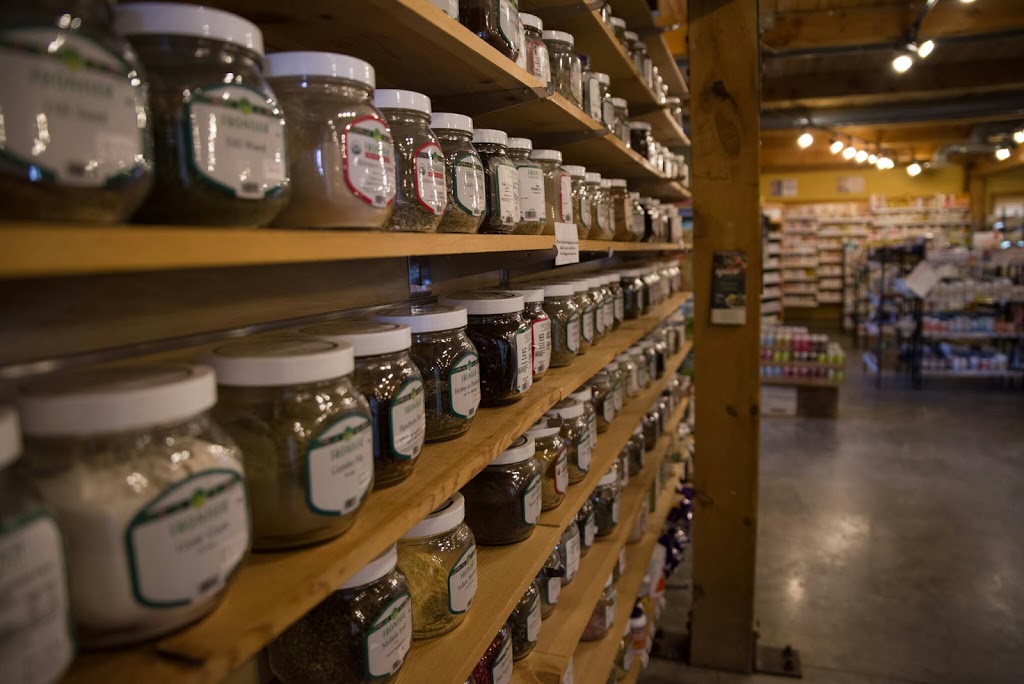 If you're a new customer, and you're looking for vitamin D, you're probably wondering, "where do I start?" Big box stores like Walgreens, Target, and Walmart sell the same things, right? Why bother with this store?
Here's where Nature's Best stands out.
Nancy, an employee, is a wellness enthusiast and extremely knowledgeable. If you're looking for a product, Nancy will show you where to find it, of course. What if you come into the store with some nagging problem, say, insomnia? This is where Nancy shines.
Nancy has read up on the best supplements and herbal treatments for insomnia
She's had customers over the years who have tried different products in the store and come back for what worked
She'll ask you questions—when it started, things in your life that may be contributing, etc.
She'll ask you about you: What are your goals? Are you looking for a mild or aggressive remedy?
This is where things get exciting.
Nancy can take your arm and walk you through the store, giving you a tour of all of the products recommended for insomnia. She may text you link to an article from a peer-reviewed journal she reads. She'll help you hone in on what's best for you.
If a competitor has a better product, she'll send you there and even call ahead to let them know you're coming. The next time she sees you, she remembers you by name and asks you how the product worked.
She creates value by being there for customers.
This is something Amazon can't do for 112 million of its Prime users. It's a level of service that simply doesn't scale.
Just one problem.
Right now, we're facing a global pandemic. How are brands supposed to compete with Amazon in a situation like this?
It's simple.
Remember the tools stack I mentioned earlier? The email, text, social media, and conferencing platforms? Just use these tools and resources to convey the same level of amazing service and quality.
How could Nature's Best use these tools?
There are so many different options you can use to outperform Amazon. Here's one way they take advantage of the situation.
Nature's Best uses a platform like Switchbird to send out a text message to customers, inviting them to a virtual Q&A with Nancy and another health expert.
Using a platform like Zoom, Nancy fields questions from customers, discussing their health challenges, and introducing them to the sets of products that best address those problems.
Nancy can then accept quick online orders via text for curbside pickup. For customers who want to browse products, Nature's Best directs them to an ecommerce store with shipping options, promising free shipping within a few hours to customers who live within a 25-mile radius.
At the end of the Zoom conference, Nature's Best sends out an email summary of the products list on the call and a replay or recording of the call. Customers who are interested in receiving an invite to future Q&As are invited to opt-in.
Social media posts go out on Facebook, Twitter, and Snapchat before, during, and after the call. Quotables are posted on Instagram afterward, with a link to the replay.
See what I mean?
At every turn, Nature's Best is outshining Amazon. Even without every specific tactic, this strategy would allow them to differentiate their business in a difficult way for Amazon to copy. And Amazon is not going to have personal, one-on-one conversations with 112 million people.
Your small business can compete with Amazon–and win
You just need the right strategy.
The strategy is simple to apply and easy to improve. It gives you the chance to create value in a way that's difficult for Amazon to copy.
Let's summarize things.
First, choose a list of communication stack; you should be able to communicate with customers in-person or remotely using email, text messages, social media, conferences, and ecommerce. Second, create a list of things Amazon can't or won't do. Third, find a way to create a specific dollar amount of value, then find a way to capture a percentage of that value.
It's a simple and repeatable process you can use to grow.
Right now, Amazon receives half of all online sales and five percent of all retail sales, with no sign of slowing down. If you're running a small business, this seems like a really tough spot. In reality, it's an incredible opportunity for your business to grow.
Focus on strategy, and you'll find it is possible to compete with behemoths like Amazon. Without the struggle.