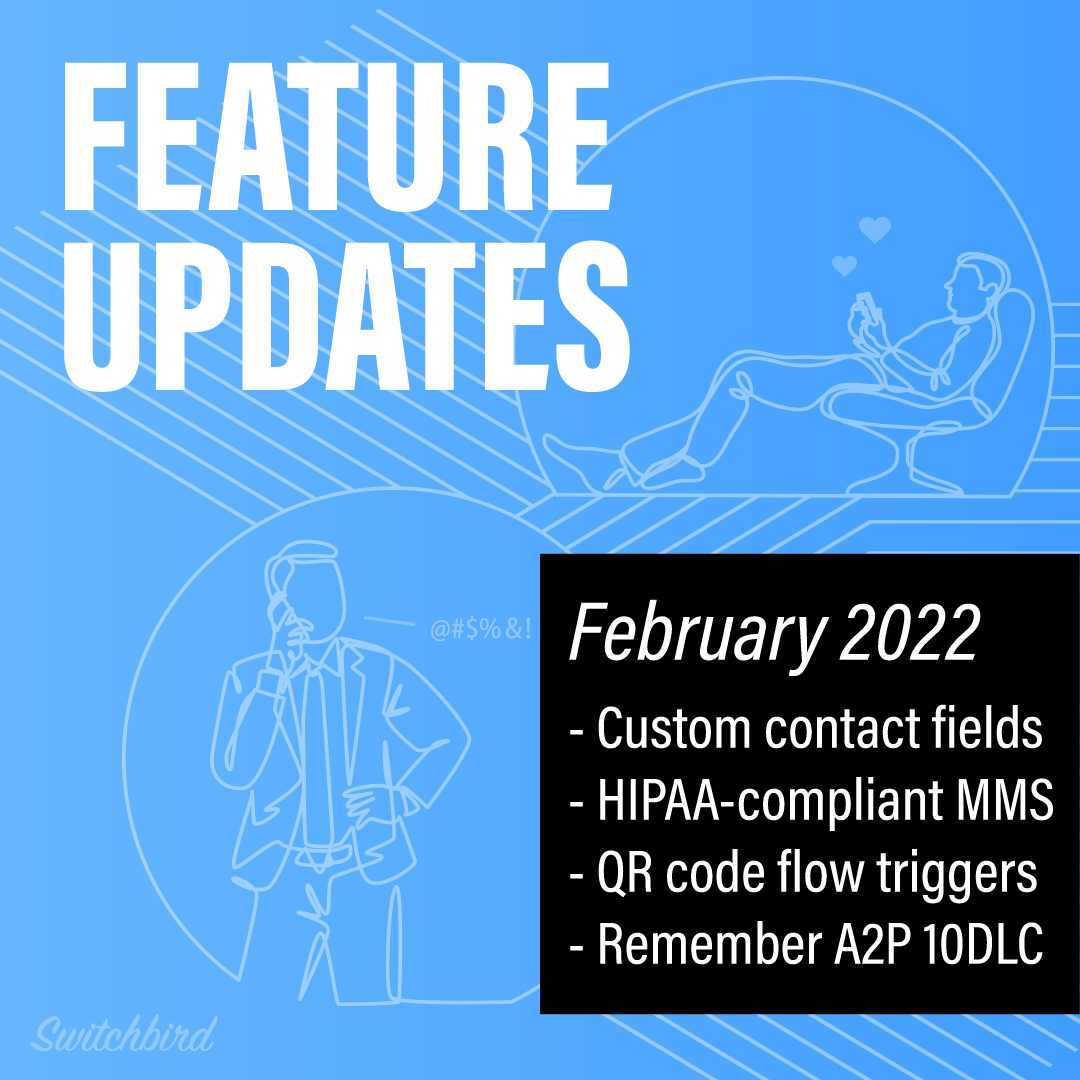 It's been awhile since we posted feature updates here. We work directly with so many of our customers on these changes, and I forget that not everyone has their eyes glued to my LinkedIn profile or our YouTube channel :)
To truly catch up on feature updates since my last email would take too many words. So here are the highlights:
A2P 10DLC registration. To all my friends with U.S. numbers through Switchbird: If you haven't already, please register your profiles for A2P 10DLC. And I mean ASAP LOL. (Sorry, acronym mania!)
We've made it easy and free, and doing so ensures you get the best deliverability at the best prices as carriers are starting to implement filters and fees aimed at unregistered messaging activity. For details, check out our explanation and video walk-through of why and how to register your A2P 10DLC brand.
Or just login and navigate to your Inbox Settings (gear icon) > Numbers and fill out the registration form.
Reusable messaging content. For some time, we've been evolving our support of reusable messaging content. I'm not just talking about individual message templates or answers to frequently asked questions, but pre-built conversation flows, messaging sequences and event-based reminders and follow-ups. These multi-message content types support 1-click sales follow-up, automated requests for feedback and reviews, appointment confirmations and reminders, and much more.
All such content is now housed under the Content tab of your Switchbird inbox, where it is searchable, saveable and duplicable, allowing volume account holders to easily share and replicate successful content across client or team member inboxes.
Custom contact fields You can now add and require custom contact fields (or merge fields) when creating new contacts in Switchbird. This feature enables highly personalized and use case-specific automated messaging with your leads, prospects and customers from the moment they're added to the system. Want an example? Check this out:
Images in autoreplies and HIPAA-compliant MMS. We've been working to support picture messages in a wider range of contexts. The two biggest pain points, until recently, were the standard auto-replies for features like "missed call text back" (where it may be nice to provide branded messages!) and in privacy-conscious applications (where it may be useful to exchange images!). Now, we've rolled out updates to support picture messages in every conceivable scenario. And we're already seeing some pretty slick applications!
QR codes for initiating text messaging flows and Google Chat. What began as a quest to share our own Google Chat implementation with the world has become a friction-less way for your leads, prospects and customers to initiate conversations with you. Now, any keyword-triggered "flow" or Google Chat "agent" can be triggered by the QR codes we supply under the relevant Automations and Integrations tabs. For example: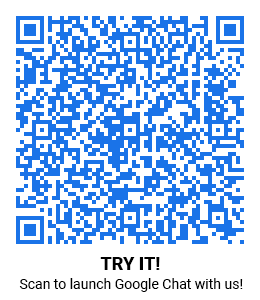 Well, that about does it for now. There's a lot I didn't cover, and a lot still to come! Get in touch if we can help you get your arms around intelligent business messaging 🤓