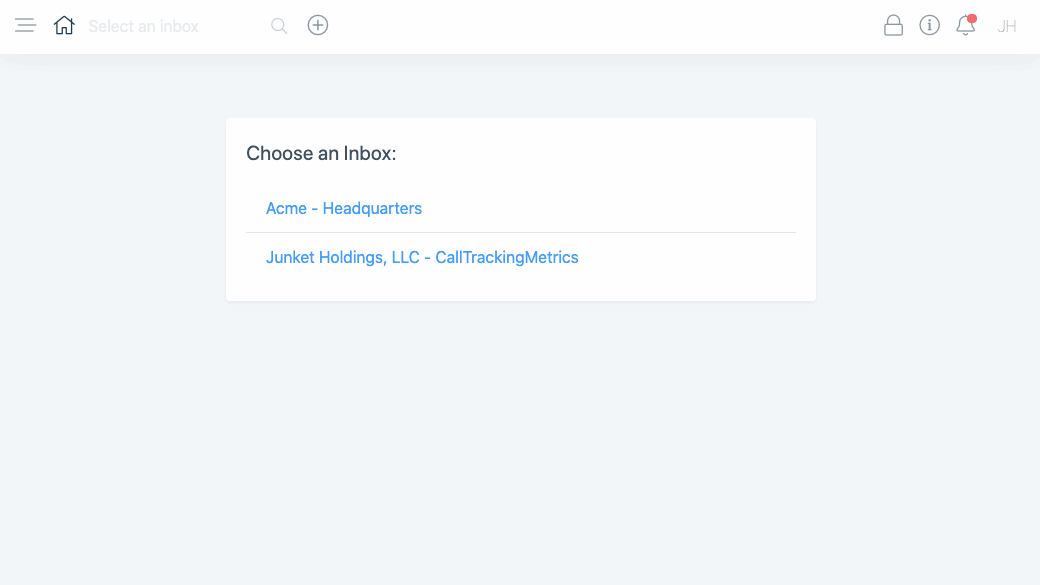 Switchbird integrates popular call-tracking services such as CallRail and CallTrackingMetrics so that you can send and receive texts through your existing tracking numbers.
Setup is very simple. To proceed, you'll need your API key from the provider, a secure string of text that you can find or create within the account settings of your provider account. Then, when setting up a new Switchbird inbox–or after clicking the "gear" () icon on an existing inbox–choose "Use a Call-Tracking Account".
Copy and paste your API key into the "API key" field and the system will automatically fetch any available accounts or subaccounts. Choose the account(s) you want to connect to this inbox and click Create/Update.
Now your CallRail or other tracking numbers will be monitored by our system and used to send receive texts. And call or text events trigger any automations you have setup for your inbox, such as inviting new callers to text and the default lead capture automation.
Note: You may need to enable texting on your call-tracking numbers with your provider. And since they are handling the messaging function, the only usage costs are theirs.