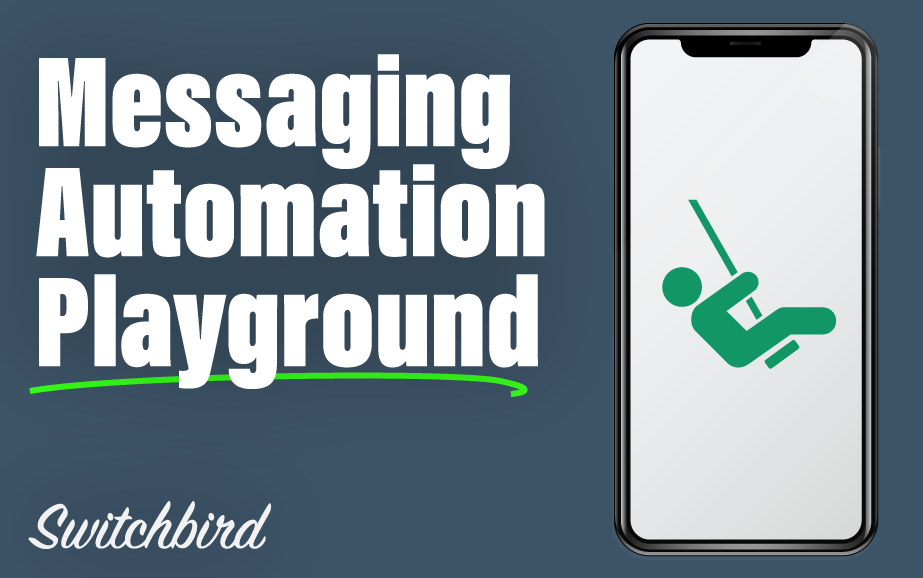 Switchbird just released the public beta of our Messaging Automation Playground which you can find at play.switchbird.com.
Why Use a Chat Automation Playground
The playground lets you build, test, simulate and share messaging automation workflows for free with our easy-to-use tools.
Now why would you want to do that?
Because messaging automation is an important new domain of business activity and business value creation
Because a proliferation of new messaging channels and growing consumer demand means that every company will need to get their arms around these channels
And because too few businesses are doing that
We know that one of the large obstacles facing business owners is the huge volume of noise in the industry. Solution providers hide behind their marketing and sales spin, selling "AI" and "automation" and "conversational commerce" without actually allowing their customers to understand what they're getting before they're already invested.
Prototype Messaging Funnels and Workflows
At Switchbird, we're taking a different tack. The playground gives you a place to build, play with and validate messaging you might want to deploy across text/SMS, Google My Business chat, Facebook Messenger, Whatsapp, Instagram or other channels.
Learn how to build automated messaging funnels to capture leads, book appointments, and drive sales
Toggle on and off business rules for opt-in compliance to reduce friction or eliminate risk
Leverage AI that makes sense, like our FAQ chatbot that learns from your existing FAQ docs to answer common customer questions via messaging
Experiment risk-free with our tools, and share your experiments with colleagues or clients
Use Our Award-Winning Conversation Design
We've even opened up the complete messaging automation flow we use at Switchbird which won third prize in Google's 2021 Business Message Build-an-Agent Contest.
Check it out. Ask for help. Tell us what you need. We'd love to help you accomplish your business goals with our omnichannel live and automated messaging platform.